07apr(apr 7)5:30 pm09(apr 9)8:30 pmFeaturedStartup Weekend Louisville Spring 2017Startup Weekend Louisville Entrepreneur5:30 pm - 8:30 pm (9) EST LouieLab Event Organized By: Startup Weekend Louisville Cost: $10-$79
Event Details
Startup Weekend Louisville #10!
When and Where
The next Startup Weekend will be April 7-9 at LouieLab and the Kentucky Science Center on Main St.
What is Startup Weekend?
Start with an auditorium full of entrepreneurs, business professionals, coders, students and designers. Next, let anyone pitch their idea for a new business — the more unique the better. Everyone democratically decides which concepts are worthy of being developed, and teams form organically around those ideas. What follows is a 54-hour frenzy of business model creation, validation with customers, designing and developing.The weekend culminates with presentations in front of local entrepreneurial leaders with another opportunity for critical feedback. Throughout the event you'll be provided with meals, snacks and drinks, WiFi, and a set of business mentors with broad experience.
Who Should Attend?
Startup Weekend is for anyone who wants to know what it's like to bring a business idea to life. You'll stretch your own skills and learn new ones by working in a fast-paced team with expert advisors providing help when needed. Most attendees go back to their regular jobs on Monday morning feeling a little tired but very proud of themselves, their accomplishments, and their newly-learned skills from the startup world.
Lower Ticket Prices
Thanks to generous support from our Sponsors, we're keeping our lower ticket prices. If you have a background in product development or design, you'll get an even bigger discount. And, we have a limited number of Early Bird tickets that will reduce your cost even further. Before September 11, some tickets are available for as little as $29!
For More Information
Startup Weekend is a registered 501(c)(3) not-for-profit organization. StartupWeekend Louisville and is made possible by volunteer organizers and our generous Sponsors.
Organizer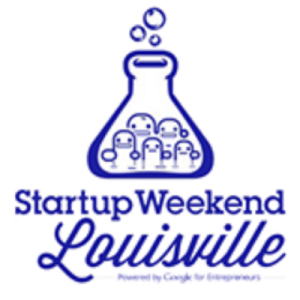 Startup Weekend Louisvilleaustin@startupweekendlouisville.com | facebook.com/swlouisville | twitter.com/swlouisville
Time

7 (Friday) 5:30 pm - 9 (Sunday) 8:30 pm EST